Please click F key on your keyborad to enter full screen.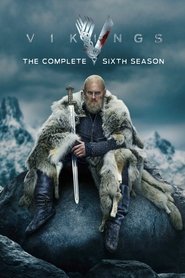 Vikings Season 6 Episode 1
It's six months after the battle of Kattegat and Bjorn is now King. As he struggles with the responsibilities of kingship, he finds he can't rely on his mother. Ivar falls into the hands of the Kievan Rus, and in their ruthless and unpredictable ruler, Prince Oleg, he may finally have met his match.